By this time of night, my body still reminds me that it started the wake-up process at 4am thanks to minor lingering jet lag, so this will just be a fly-by post.
After a couple of nights in Dunfermline and days driving all over East and West Lothian, I'm now settled into Edinburgh for a few days of serious research. Which of course is a lot of fun. As were the first couple of days. A few sights: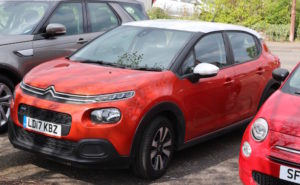 Without a doubt, this is the most gutless car from zero-anything that I have ever driven. And it's a brick in terms of design; every breeze felt like a windstorm. Definitely do not recommend it to anyone!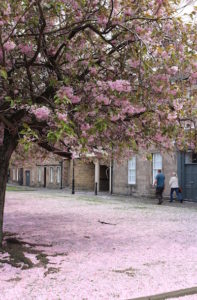 Spring has come to Scotland, though the wind sometimes tries to suggest otherwise. It's beautiful.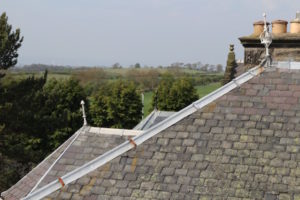 This is the view from the window of my tiny little attic room in the guest house I stayed in the first two nights, the same room – ie "my" room – I stayed in last time I was there. I love the colours on the roof tiles on the house next door. And at night, you can see the lights of Edinburgh in the distance.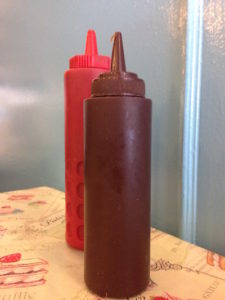 Standard issue condiment combo I only ever see in Britain. I've never once seen anyone decant HP sauce into a generic squeeze bottle in Canada. No doubt that's because they can't buy it in vats, so bring out the original bottles on request.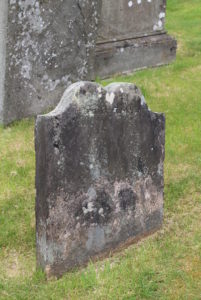 I may well have relatives in this cemetery; that's why I wandered it. But who could tell? Most of the stones looked just like this one.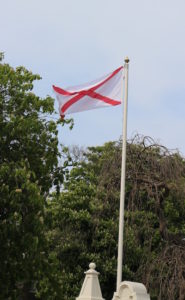 And finally tonight (or today, depending on where you're reading this), for the Scot in all of us, don't you think this school is a wee bit confused about where it's located?